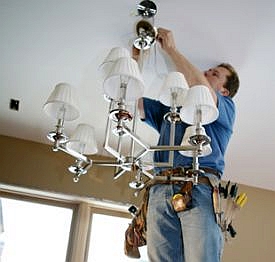 Lights & Light Fixtures
Whether you need a hard-to-reach light fixture replaced, cleaned, or serviced, ORMECO can help.  Give us a call today!
This customer had a 20-year old brass light fixture and vaulted ceilings.  The fixture was out of style and difficult to clean.  ORMECO technicians disassembled the fixture and replaced it with a new, homeowner-supplied light.  Call us if you need to upgrade your light fixtures.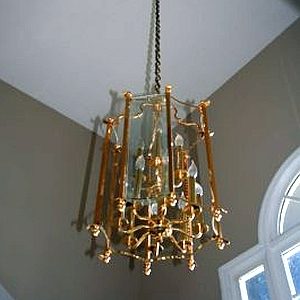 Existing Fixture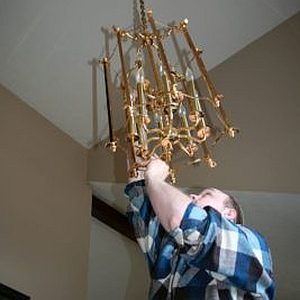 Removal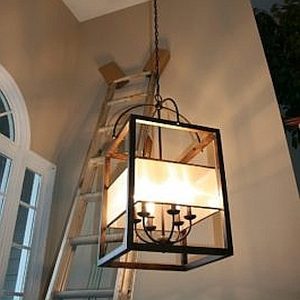 Installation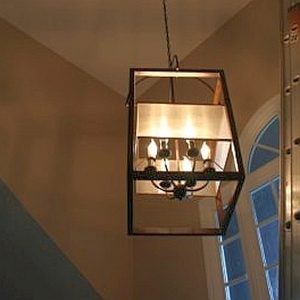 New Fixture
The kitchen in this house had a recessed florescent light fixture.  The original contractor made a custom light diffuser, which after 20 years, began to discolor. ORMECO technicians fashioned and installed replacement diffuser.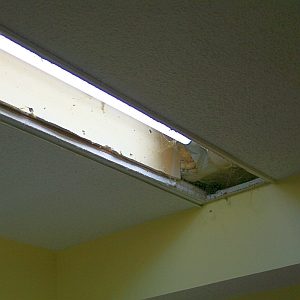 Existing DIFFUSER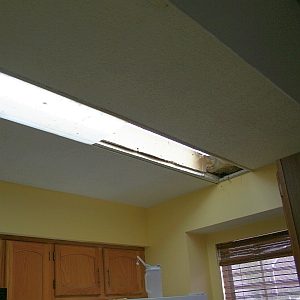 MISSING PANELS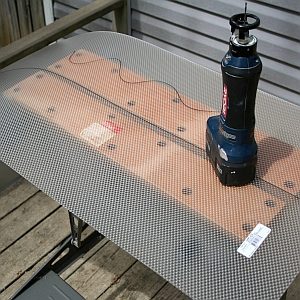 FABRICATION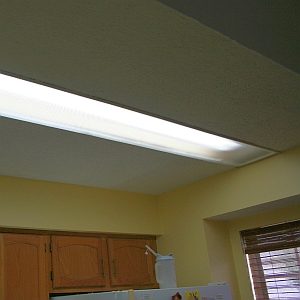 NEW DIFFUSER
Next Steps...
If you need a difficult to reach fixture taken down, please give us a call.