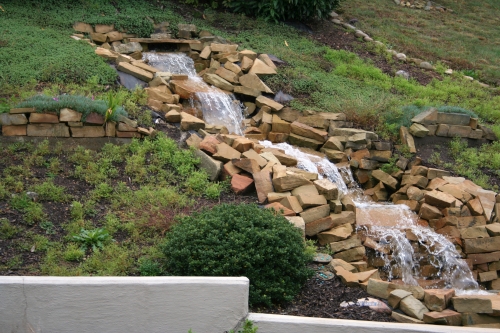 GFCI Receptacle and Waterfall Pump Switch
Other than a dead-front ground-fault protector, this customer had no means of controlling a waterfall pump motor.  They also had no exterior receptacles.  ORMECO technicians installed a GFCI receptacle and 2-way OFF/ON switch for the pump motor.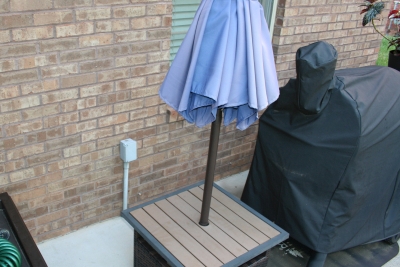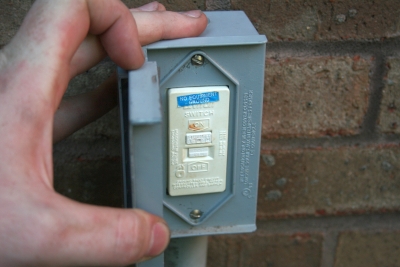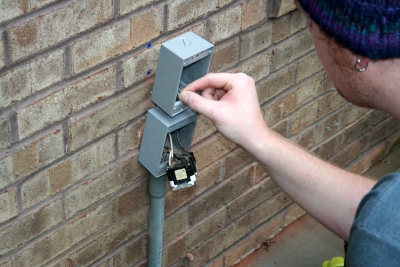 A previous contractor installed a dead-front GFCI switch; this was the only means to control the waterfall pump motor. ORMECO technicians removed the GFCI switch and replaced it with a 15A GFCI duplex receptacle.  The pump motor was wired to the load side of the GFCI receptacle, which provides ground fault protection to the pump.