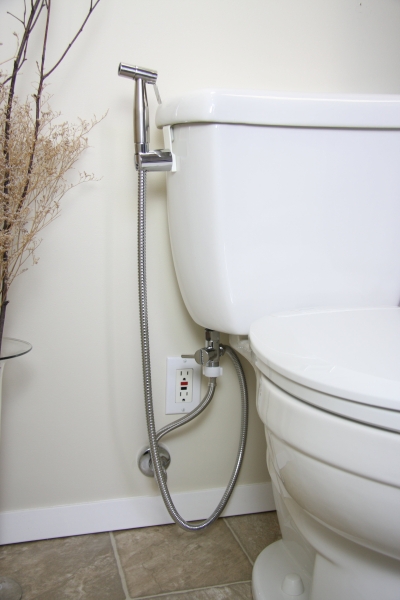 BIDETS
Bidets come in a variety of styles and costs. In fact, a hand held bidet (called a shataff, or Muslim shower) can be retrofitted to any existing toilet.  Bidets are growing in popularity; they offer a very hygienic means to properly cleanse.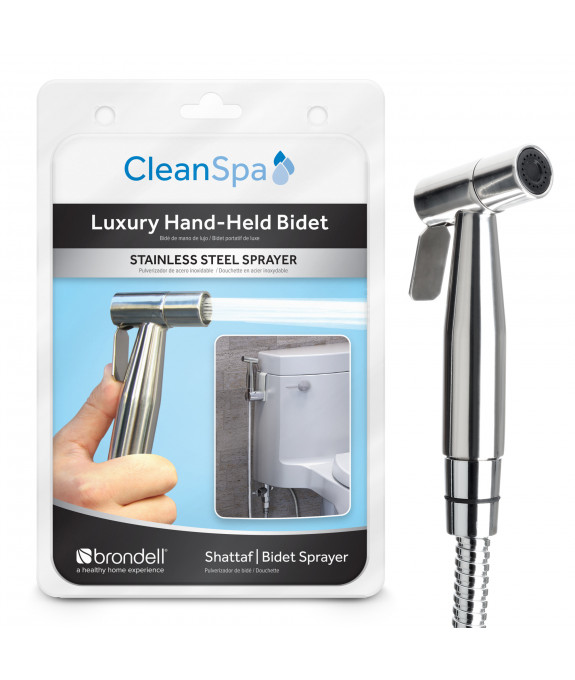 Shataff
The CleanSpa model is stainless steel and retails for well under 100.00.  Installation is simple: it is installed on the same line that supplies water to the toilet. It features stainless steel construction an adjustable valve (to control the force of water).
The CleanSpa model includes everything needed, less the tools; the manufacturer even includes a roll of PTFE thread tape.  ORMECO can install this model on any toilet.  The nozzle is designed to hang on the rim of the toilet bowl using a bracket that is provided with the kit.