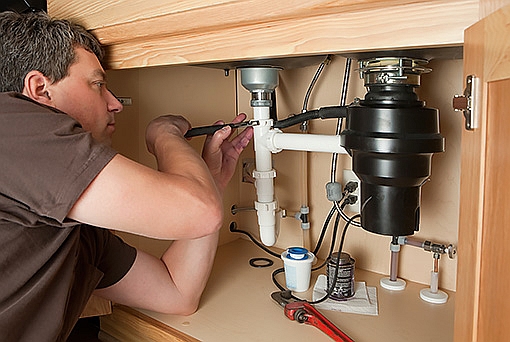 Garbage Disposals
ORMECO can replace your obsolete or failed garbage disposal.  These typically last 10-15 years.  Our installations meet the requirements of the National Electrical Code (NEC) and the International Plumbing Code (IPC).
Corrosion
This unit was only 10 years old; it had significant internal corrosion, including rust and oxidation of the aluminum housing.
rusted flywheel
We were called to service this unit because of significant vibration.  The cause was a missing impeller arm and rusted-out impeller.
New Installation
ORMECO installed a new InSinkErator brand garbage disposal.  This unit is very quiet.  Unlike the unit we pulled, this one features stainless steel grinding components.
Leaking Disposal
This customer had an older disposal that began to leak.  This sort of failure is common; eventually, the motor seals will leak on every disposal.  ORMECO technicians removed and replaced the disposal with a Badger stainless steel model that should provide years of trouble-free service. These disposals have a three year, in-home warranty from the manufacturer.
We install every disposal in accordance with the manufacturers instructions and requirements of the plumbing and electrical codes.  After installation, we perform a 15-minute standing water test (check for leaks) and operate any connected dishwashers.  In this way, we ensure the installation was performed correctly.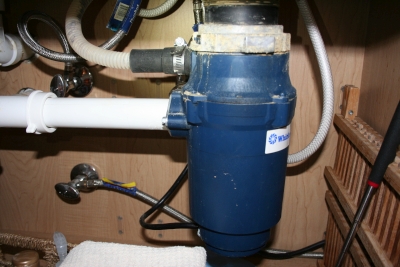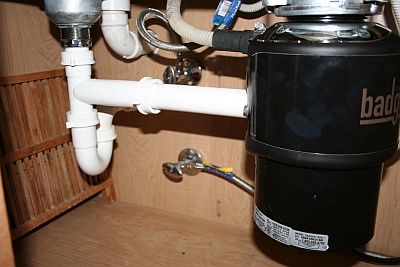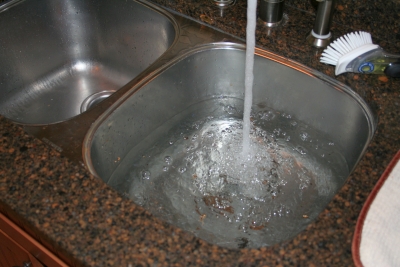 Next Steps...
Having trouble with your disposal? Give us a call today!