Gas (natural gas/propane)
ORMECO provides design, installation, and testing services for residential liquefied propane (LP) and natural gas (NG) piping and appliances. For example, installing new pipe for HVAC gas/electric furnaces, oven/stoves, and fireplace inserts.  Our technicians are certified installers of both rigid pipe and corrugated stainless steel tubing (CSST).  All work complies with the requirements of the International Fuel Gas Code (IFGC) and National Fire Protection Association (NFPA)-54, National Fuel Gas Code.  All work undergoes extensive in-process and post installation examination and testing by certified, Level-II nondestructive testing (NDT) personnel in accordance with the requirements of the IFGC.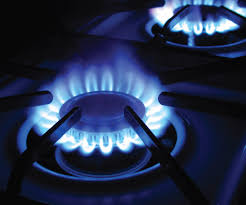 New gas stove installation
This customer purchased a new gas range; however, the original builder failed to install an appliance stub-out. The existing range is electric, and was replaced with a Whirlpool gas-electric model.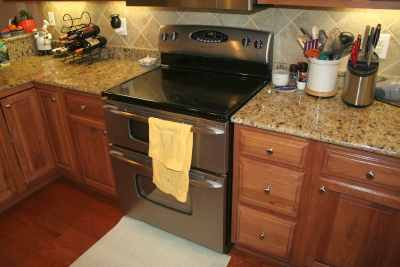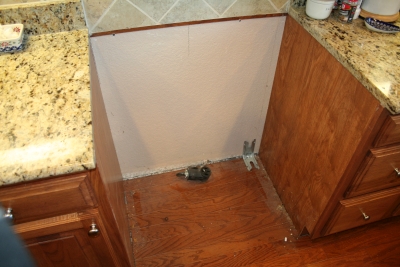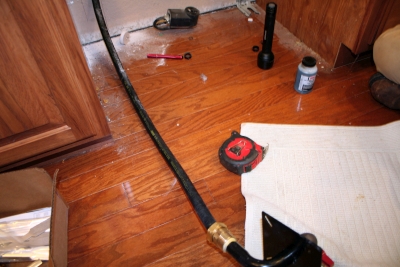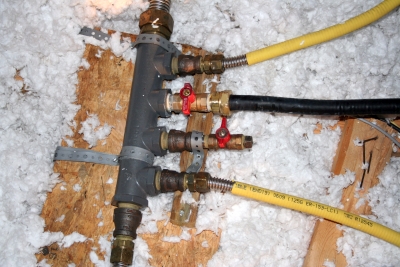 The existing electric range was removed, exposing the wall behind the appliance. Next, a hole is made in the wall cavity and Gastite FlashShield corrugated stainless steel tubing (CSST) is run from the attic space where the gas manifold is located.  ASME B16-44/5G, UL Listed isolation valves are installed on both ends of the CSST.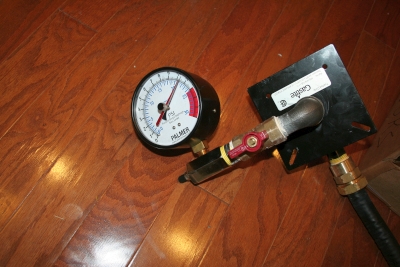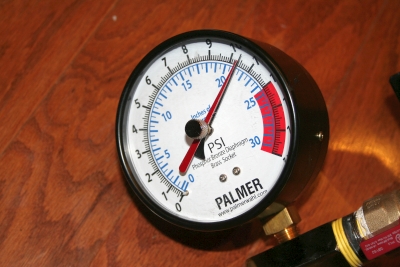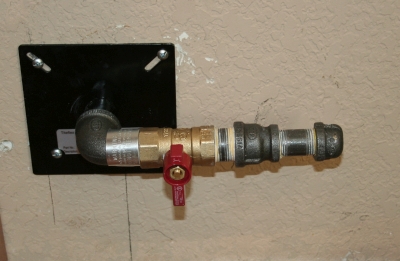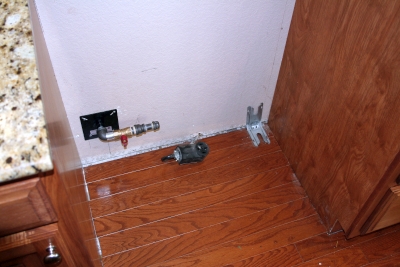 For residential service, Section 404 of the IFGC code requires a 3 PSIG minimum pressure test for 10-minutes.  ORMECO technicians, in accordance with our written procedure, perform pneumatic testing at 10-11 PSIG for 30-minutes. After the test is complete, the appliance stub-out plate is installed on the wall behind the appliance. The pipe is then placarded with a metal tag, in accordance with Code, identifying the fuel type and pressure.