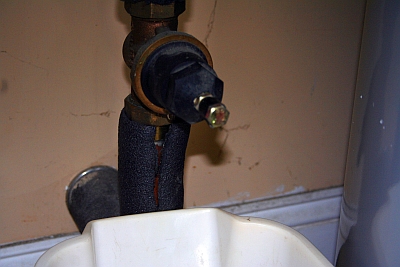 Failed Pressure Reducing Valve (PRV)
This customer complained of a water leak in their garage.  ORMECO technicians determined the problem was leaking PRV.  Unfortunately, the failure also resulted in excessively high water pressure inside the home--over 100 PSIG.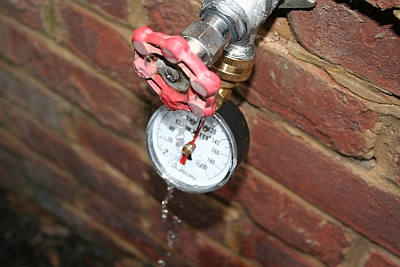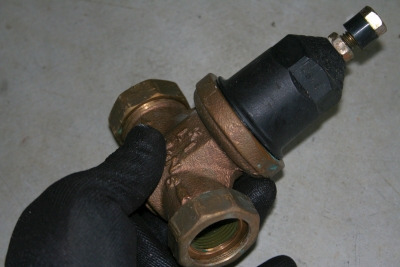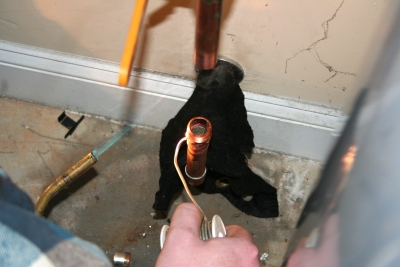 Depending upon your elevation and other factors, water pressure supplied to a building may vary quite dramatically.  A pressure reducing valve (PRV) is normally installed to regulate this pressure to a manageable level. Section 604.8 of the International Plumbing Code (IPC) prohibits water pressure within a building from exceeding 80 PSIG; fixtures and appliances may fail above this pressure.
If a PRV fails, the Code (IPC Section 604.8.2) requires it to remain open, so water supply to the building is not interrupted.  This customer's valve met minimum Code.  It failed open, allowing full line pressure to enter the home (note the gauge pressure reading of 100 PSIG).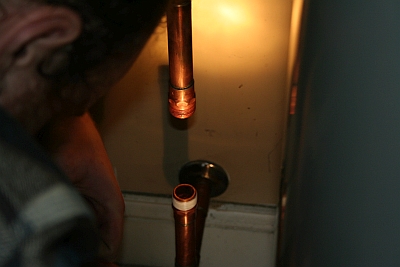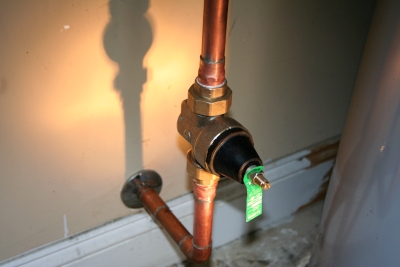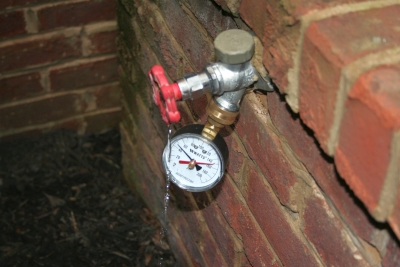 ORMECO technicians removed the defective PRV; it was replaced with a new WATTS brand regulator with a set pressure of 50 PSIG. Note the leaky hose bib; it was damaged from high water pressure and will require replacement.  Unfortunately, the homeowner likely will face additional repair costs because of the failed PRV.