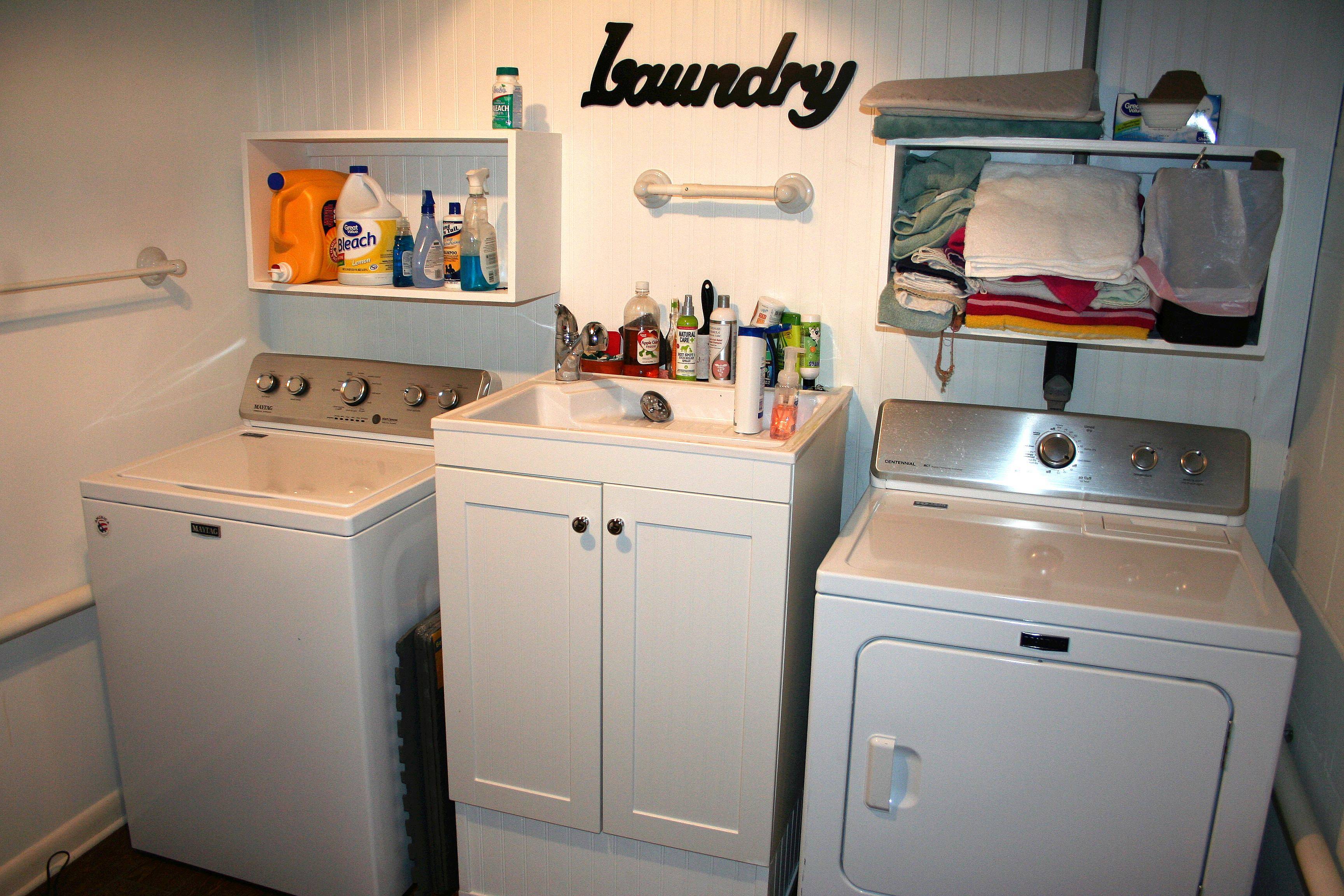 New Laundry Area
This customer wanted a new laundry room; this included a new washer, dryer, and utility sink.  Because she has back troubles, the standard utility sink height is inadequate.  To accommodate her medical condition, ORMECO fabricated a custom sink platform; this raised the sink height nearly one foot.  No more bending over when she washes her dogs.
This job included the washer and dryer, sink, custom cabinetry, new electrical, water supply/drainage piping, and new dryer vent.
Equipment Placement
First, the new equipment was placed in the room.  Note the original sink height; it was lower than the washer and dryer.
New Water Line
This room was existing; no washing machine existed.  To provide the necessary utilities, ORMECO penetrated the wall and installed a new dryer vent line and water supply piping.
Custom Cabinets
New wall cabinets were built and hung above the washer and dryer.
Utility Connections
For the hot and cold waterlines, only ASTM B 88 rigid Type L copper is used.  A new drain line was installed around the perimeter of the room; it was terminated into the soil stack on the other side of the room.
Dryer Electrical
A new circuit was added to accommodate the dryer.  The entire line was encased in rigid PVC conduit, which was terminated at the distribution panel.
Custom Sink Platform
The sink platform was clad in beadboard to match the wall surfaces.
Next Steps...
ORMECO can help with your utility sink and washer/dryer needs.  Give us a call today!