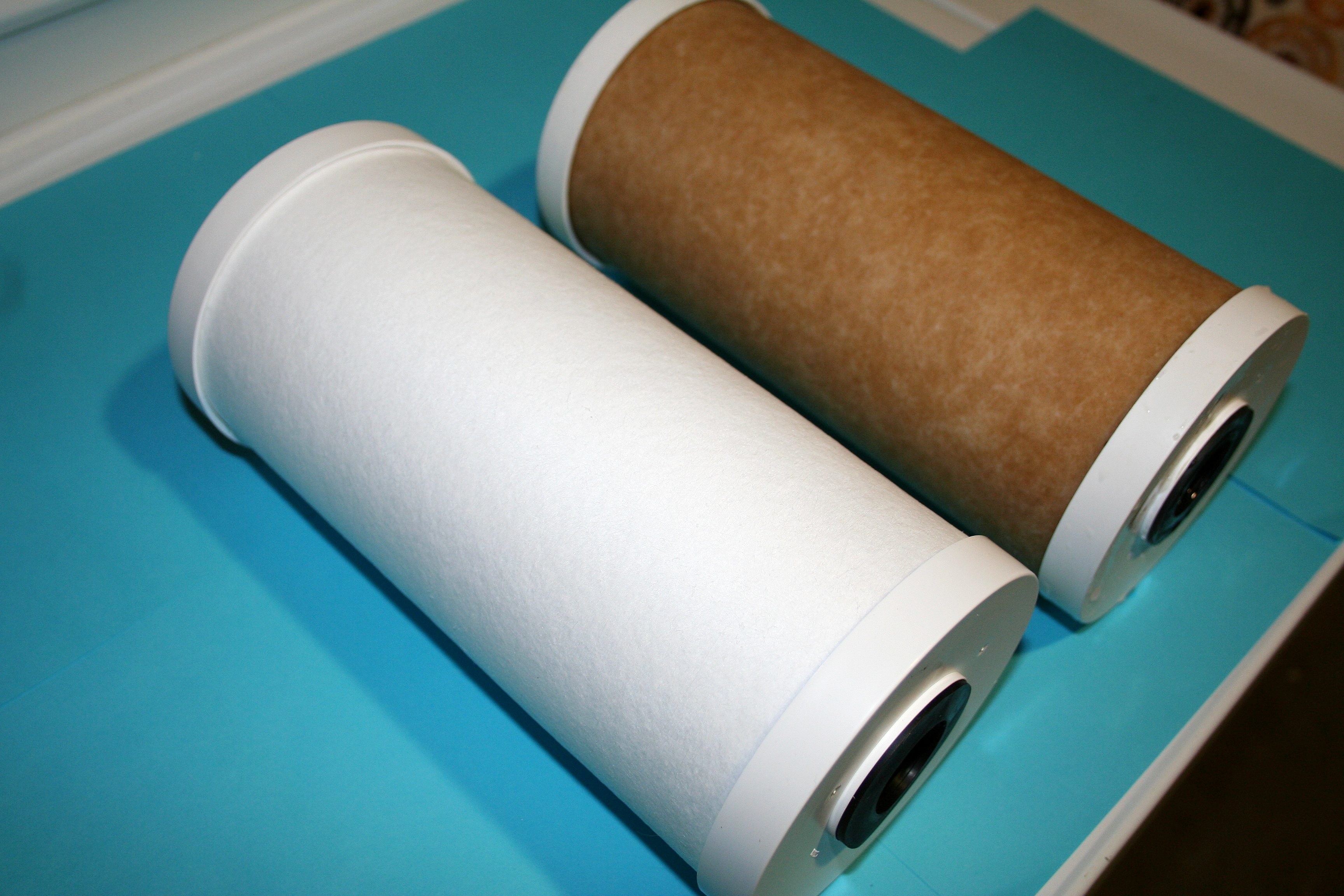 Water Filters
Whole house filters are not terribly expensive, and they offer peace-of-mind when it comes to incoming water quality.  ORMECO sells and installs the General Electric (GE) brand of filters; there are numerous filter media available that fit the GE housing.  Whether you want to filter sediments or reduce chlorine, ORMECO has  a solution.
This filter was installed for about 3 months.  As you can see, the filter on the right is saturated with mud and debris.  The city water main feeding the neighborhood burst shortly after we installed the filter.  The filter on the left is new.
assembly
ORMECO technicians are qualified to solder and braze copper. Our program is developed in accordance with the Copper Development Association (CDA) and ASME Boiler and Pressure Vessel Code (BPVC), Section IX Part QB.
piping layout
Prior to installation, the new assembly is cleaned, inspected, and tested in accordance with Section 312 of the International Plumbing Code (IPC). These tests ensure the system will not fail or leak.
installed
This is how a typical installation appears.  We use framing struts (in this case 1-5/8" steel) to support the new piping.
Next Steps...
Give us a call.  We are happy to discuss the benefits and cost of installing a whole-house filter system.